Bairavaa-Varlaam Varlaam Vaa Lyrics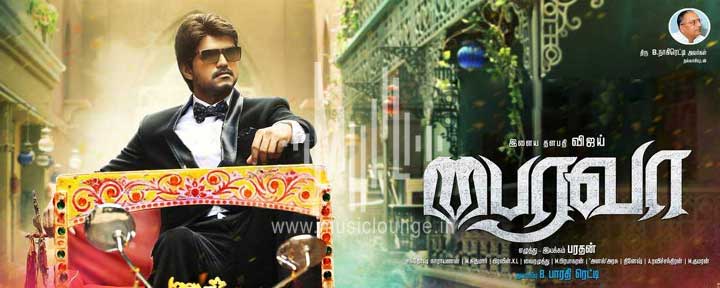 Movie Name: Bairavaa – 2017
Song Name: Varlaam Varlaam Vaa
Music: Santhosh Narayanan
Singers: Roshan Jamrock, Arunraja Kamaraj
Lyricist: Roshan Jamrock, Arunraja Kamaraj
Music Credits: Lahari Music | T-Series
Male :
Yaarra Yaarraa Ivan ?
Oorai Kettaa Theriyum
Paarraa Munna Vandhu
Ninnu Paarraa Puriyum
Kooraa Nikkum Kathi
Kannukkulla Milirum
Yeah Yeah Yeah
Thaaru Maaraa Gilli
Perai Kettaa Adhirum
Varalaam Varalaam Vaa
Varalaam Vaa Bairavaa
Yeah Yeah Yeah
Varalaam Varalaam Vaa
Varalaam Vaa Bairavaa
Modhum Paarai Kooda
Mannaa Maari Pogattum
Vazhai Thaarai Pola
Onnaa Serndhu Vaazhattum
Seerum Kaalai Ivan
Kombil Kuthi Saaikkattum
Oorum Paasam Ellaam
Nallaa Thala Thookkattum
Varalaam Varalaam Vaa
Varalaam Vaa Bairavaa
Varalaam Varalaam Vaa
Varalaam Vaa Bairavaa
@@ BG Music @@
Rap Sequence :
Yeah, Pull Up The Middle
With A Little Bit Of Rage
And A Gas Full Of Vengeance
Gotta Put A Cap On My Anger Keep Cool
Gotta Handle This Whole Situation
How The Hell Did I End Up Here ?
Third Eye Blind, Now Third Eye Clear
Greedy Money Making Machines, Corrupt And Violent
Time For Thalapathy To Break The Silence
Self Interest Of A Few The Only Reason
You And Me Going Through, What We Go Through
Divide And Conquer Evil Man's Game
We Dont Wanna Play, We Dont Wanna Play
Used To Get By Doing Bidding For 'The Man'
Now Enlightenments, Come My Way
Shut Down The System, Make My Way
Shut Down The System
Follow Me ! Follow Me !
Varalaam Varalaam Vaa
Varalaam Vaa Bairavaa
Yeah Yeah Yeah
Varalaam Varalaam Vaa
Varalaam Vaa Bairavaa
@@ BG Music @@
Male :
Paasathukke Thathu Pulla Thalapathi Da
Nesathukke Endrum Ivan Adhipathi Da
Hey, Paasathukke Thathu Pulla Thalapathi Da
Nesathukke Endrum Ivan Adhipathi Da
Hey, Varalaam Varalaam Vaa
Varalaam Varalaam Vaa
Rap Sequence :
My Thirst For Payback
Is About To Be Quenched
Follow Free Like Water
Like Bruce Lee's Revenge
Wolf In Sheep Clothing
See The Fake Posting
Make 'em All Disappear
Like One Thousands
Varalaam Varalaam Vaa
Varalaam Varalaam Vaa
Varalaam Varalaam Vaa
Varalaam Varalaam Vaa
Varalaam Varalaam Vaa
Varalaam Varalaam Vaa
Varalaam Varalaam Vaa
Varalaam Varalaam Vaa
Varalaam Varalaam Vaa
Varalaam Varalaam Vaa